INVESTING IN THE FUTURE OF PROPERTY LEADERS
SAPOA is committed to searching for the most talented people who will add value to our members and the industry in its entirety, by providing property tertiary educational support through the SAPOA Bursary Scheme
Established in late 2009, the SAPOA Bursary Fund's mandate is to promote transformation, redress the past, bring awareness of the property sector to youths and address the current and future skills shortage of the real estate sector. SAPOA aims to provide deserving university students, in the property faculty with bursaries.
The SAPOA Bursary Fund is funded primarily by SAPOA members. However, we welcome external funding from any non-member companies and/or government as it will assist in transforming the Commercial Property Industry and up-skill the nation.
Together we will make a meaningful impact to the lives of these future industry pioneers.
OBJECTIVES OF THE SAPOA BURSARY FUND
The sole objective of the trust is to create a fund in the Republic of South Africa to receive donations and other legal income to be utilized in the Republic of South Africa for scholarship, bursaries and awards for study research and teaching.
The aim of the trust is to focus on education, training and development in the commercial property industry.
To transform the Commercial Property Industry demographics to reflect the population demographics in South Africa.
To redress the past by offering black disadvantaged individuals funding for property related education.
To have financially sound solid governance structure and processes.
To promote the Commercial Property Industry at both school and tertiary levels.
To address the current and future skills shortage levels in the Commercial Property Industry.
VALUE
Bursaries provides the following:
Tuition
Accommodation
Study Books
Mentoring & Tutoring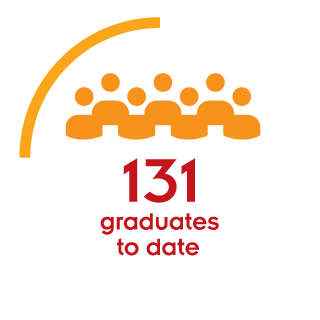 Support can be in the forms of financial contribution.
For the duration of the students qualifications
per academic year with an option to review continuation
laptops with specifications to sponsored qualifications
SPONSORS BENEFITS
First choice when it comes to recruiting graduates
Option to offer students in-service training, practical research opportunities for assignments and industry mentors
Gain skills development points for B-BBEE scorecard
Section 18A certificate
Contributes directly to the business strategy and National Skills Development Strategy (NSDS)
Minimizes the bursary management administration for sponsor with the benefit traceable paperwork for auditors
QUALIFICATIONS
The qualifications sponsored by the bursary fund.